"SIN LIMITARTE: CULTURA INCLUSIVA"
"SIN LIMITARTE: CULTURA INCLUSIVA"
Is a training project in which we use music and art as didactic elements to strengthen the self and social cohesion in children and young people with disabilities. Through this project, we aim to merge art, culture, and personal transformation to contribute to the physical, cognitive, and emotional rehabilitation processes of children and adolescents with disabilities.
Fundación Finsocial works toward the inclusion of this population in society and contributes to constructing a culture without stigma or exclusion.
The project impacted 20 children and adolescents from Fundación Ce Camilo, between the ages of 8 and 16 from low-income backgrounds.
To successfully execute this project and achieve our objectives, we have established partnerships with reputable organizations with expertise in the topics addressed
Fundación Ce Camilo: characterized the beneficiaries and initiated the application of the methodology.

Fundación Gratitud: worked on the learning methodology and workshop content in music, strengthening the training process's pedagogical systems.

Fundación Huellas del Maestro:  incorporated technological aspects into music through digital accordion learning, and through this alliance, licenses were provided to project participants.

Neuro Avances: advised applying initial, follow-up, and final assessment tests, which evaluated the project's results.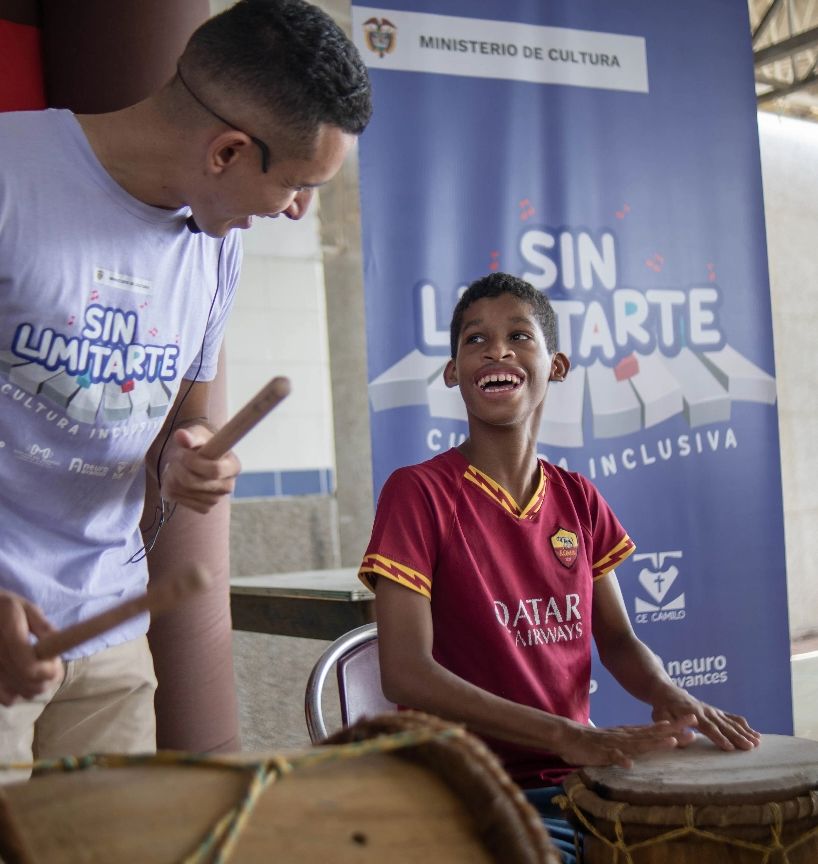 CONTRIBUTIONS OF THE PROJECT TO BENEFICIARIES AND THEIR ENVIRONMENT
– Providing information that serves as input for other projects, entities, or organizations focused on the population with disabilities.
– Offering individuals with disabilities an innovative alternative to discover or strengthen their other abilities.
– Creating a different form of cohesion with individuals with disabilities within their family and community, contributing to collective peacebuilding efforts.